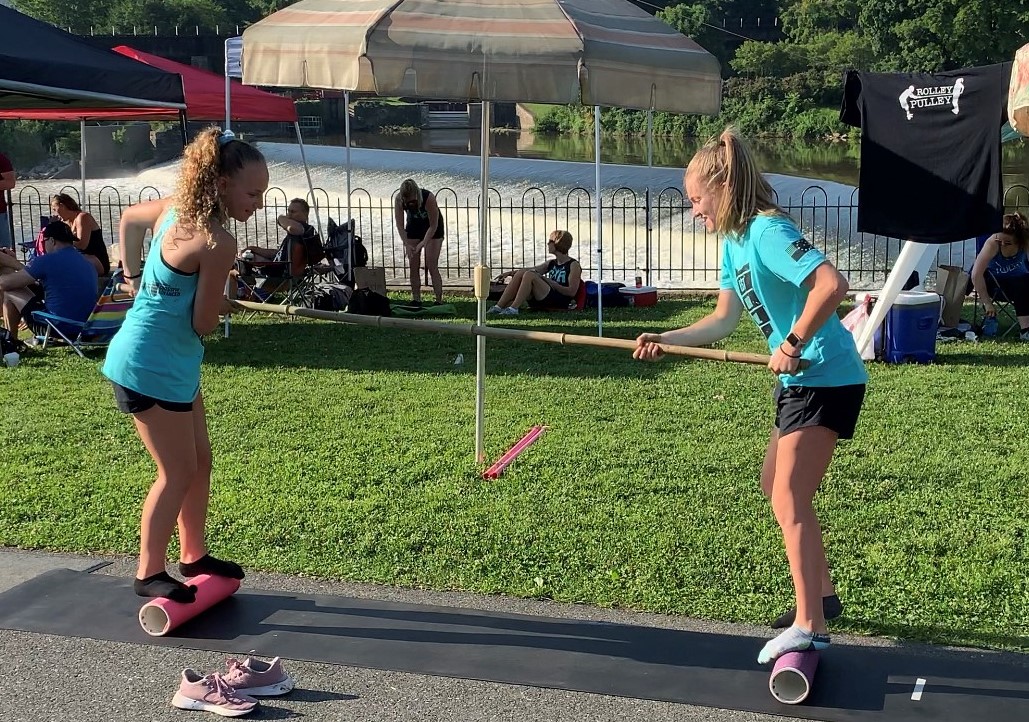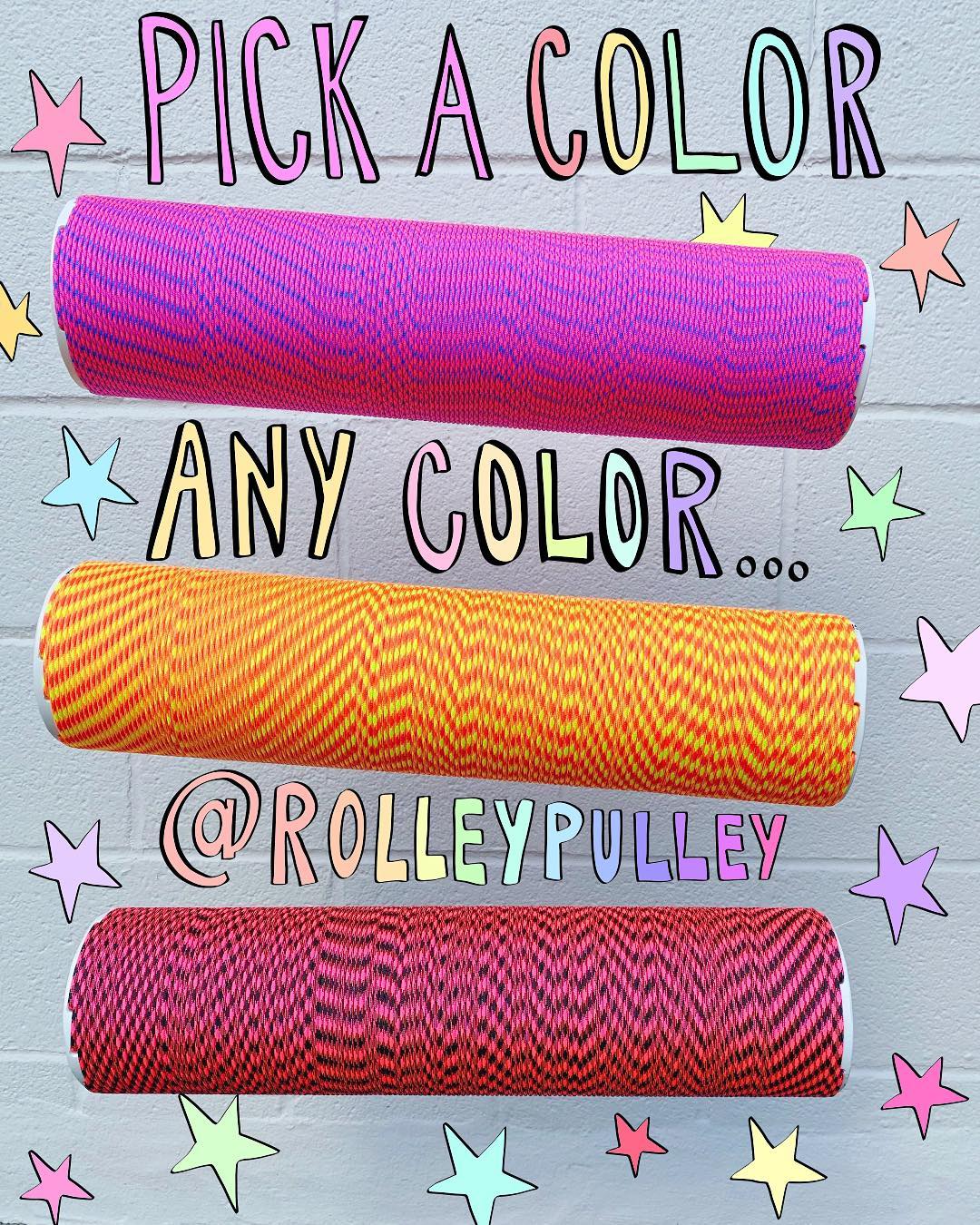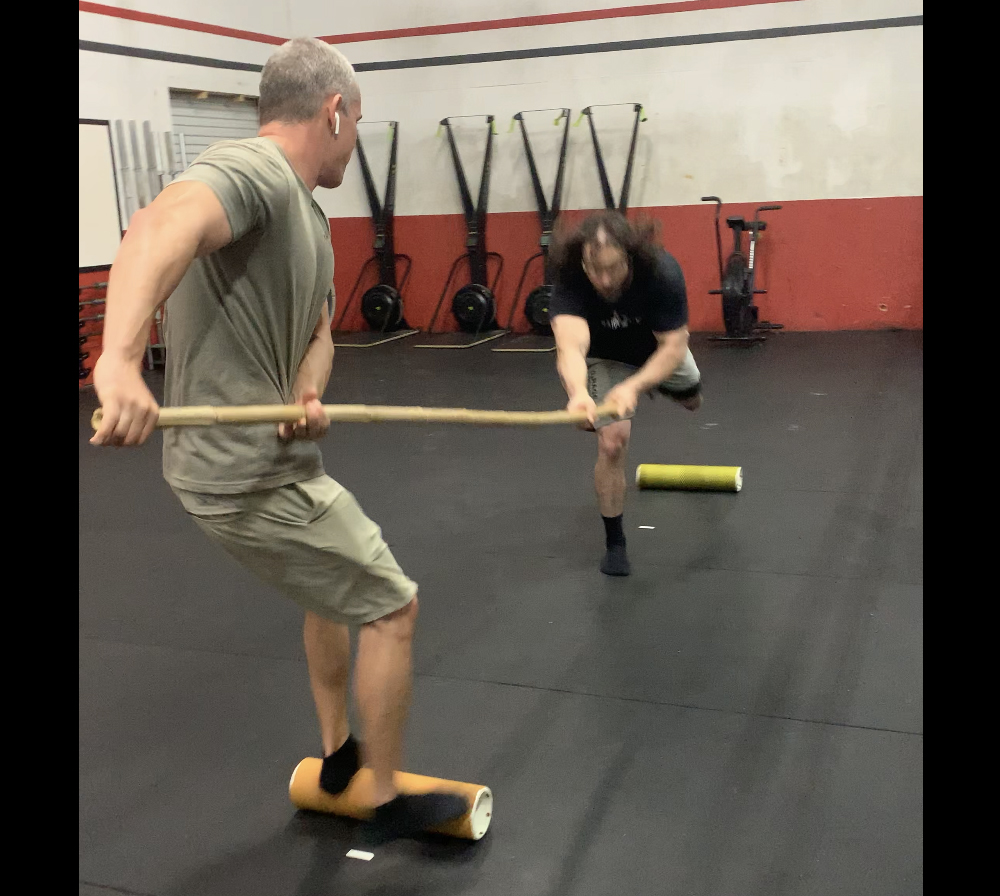 Watch the 3 minute video!!
is the 2-person, three-dimensional Tug of War that is played with two players facing each other, standing on their own ParaRoller, while holding their end of an 8' pole. The object is to get your opponent to touch the ground with their feet before you do. It is a fun game and exercise of skill and balance that anyone can play.
is an excellent device when used as a "foam roller" to massage the muscles of various parts of the body (although it is not cushy like a foam roller). The ParaRoller's firm textured surface and cool colors impart a very good feeling to the person using it as a foam roller.
Most people wear shoes in their daily lives. However, shoes can limit the flexibility, strength, and mobility of the feet. Walking/standing on a ParaRoller is especially effective at massaging the feet. If standing on the ParaRoller, do not wear shoes.
Playing RolleyPulley on a ParaRoller encourages core strength and overall body mobility.